Trigilio, Stephenson & Dattilo, P.L.L.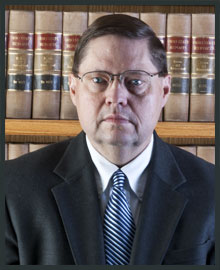 Practice & Professional Experience
Richard R. Mellott, Jr. practices civil litigation incuding personal injury, corporate, commercial, real estate and probate. Rich also handles tax appeals, landlord/tenant, unemployment appeals, bankruptcy, consumer law, traffic and drunk driving. Rich has served as a staff attorney for the Lorain County Court of Common Pleas. He currently serves as a hearing officer for the Ohio Department of Health. Rich is also an adjunct professor of law at Lorain County Community College.
Admitted to Ohio Bar, 1984
Admitted to Kentucky Bar, 1985
Also admitted to the U.S. District Court, Northern and Southern Divisions of Ohio
The University of Cincinnati, B.S., 1976
Northern Kentucky University, J.D., 1984
Ohio State Bar Association, 1984
Council of Delegates, 2006-2012 Kentucky Bar Association, 1985
Lorain County Bar Association, 1989
President, 2004-2005
Negligence Committee Relations
Admissions to the Bar and Legal Ethics and Grievance Committee
Welcome to Trigilio, Stephenson & Dattilo, P.L.L.
Compassionate Support Backed by Decades of Experience