Trigilio, Stephenson & Dattilo, P.L.L.
Modern Law Firm Comprehensive Legal Solutions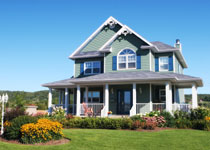 Issues involving real estate are wide-ranging and complex. Whether you are a landlord, a commercial developer, or an individual homeowner, our attorneys have the knowledge and experience to assist you in various transactions, including but not limited to, the drafting of purchase agreements, land contracts, condominium documents, and litigation on real estate matters in all courts.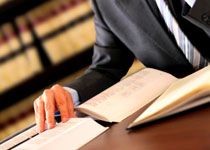 We represent a diverse range of businesses, from small start-ups to large companies that do business around the world. Our attorneys provide advice on a wide range of matters including entity selection, business acquisitions and sales, and business succession planning. We pride ourselves on giving our clients practical and proactive advice, and we assist our clients in formulating creative solutions to legal issues that impact their business.
Estate Planning & Probate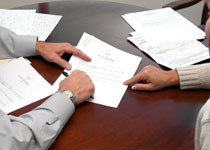 We will develop and implement an estate plan to fit your family's unique needs, maximize tax saving opportunities and protect your assets. We take pride in providing you and your family with caring, compassionate counsel when dealing with the death of a loved one during the probate administration or trust administration process.
Personal Injury and Wrongful Death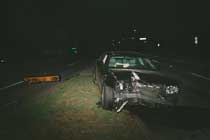 Our staff has over one hundred years of collective experience representing injured persons with respect to simple and complex negligence cases. When a person is injured or damaged because of the wrongful act or negligence of another, the victim has the freedom to request to be compensated fairly and reasonably for their injuries, damages, expenses, lost wages, and pain and suffering. We have represented injured individuals and families with respect to car accidents, motorcycle accidents, truck accidents, pedestrian accidents, drunk driving accidents, dog bites, malpractice, nursing home negligence, insurance claims, discrimination and wrongful deaths.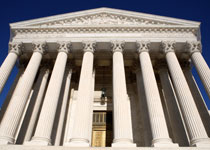 Our litigation attorneys are experienced advocates who vigorously represent our clients' interests in the often-difficult process of litigation. We provide representation and advice in civil proceedings from administrative hearings to trials and appeals in Ohio State and Federal courts.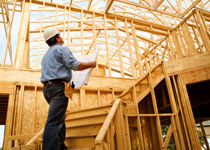 We represent a diverse range of construction related clients from individual owners to general contractors to subcontractors. We assist property owners and general contractors in the drafting of construction related contracts and notices of commencement and assist our subcontractors in the review of general and subcontracts and drafting of notices of furnishing and the placement of mechanics liens. We also advocate on behalf of our clients in construction related matters from arbitration and mediation to litigation.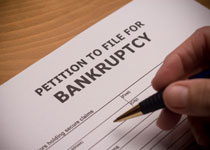 For the past thirty years, our firm has helped hundreds of northern Ohio residents file for Chapter 7 bankruptcy. Our firm is dedicated to helping our clients get a fresh start while keeping most, if not all, of their personal property. We will help you file for bankruptcy which will stop all creditor collection actions against you such as foreclosures, lawsuits, garnishments, collection letters and telephone calls. When the bankruptcy judge issues you your bankruptcy discharge, the discharged debts are gone forever! We are a debt relief agency who help people file for bankruptcy relief under the bankruptcy code.