Trigilio, Stephenson & Dattilo, P.L.L.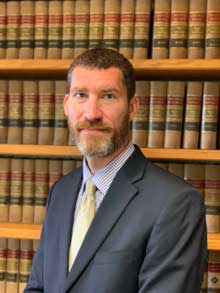 Practice & Professional Experience
Brian focuses his practice in real estate, residential and commercial landlord-tenant, debt collection, Chapter 7 bankruptcy, personal injury, estate planning, probate and corporate matters. Brian counsels clients in residential and commercial real estate matters from drafting of leases, purchase agreements, land installment contracts, promissory notes, mortgages, deeds and the like. Brian has extensive experience in debt collection utilizing modern aggressive approaches in wage garnishment, bank attachment and mortgage, judgment and mechanics lien foreclosures. Brian regularly forms corporations and limited liability companies and provides advice and counsel to these companies in a variety of areas, including commercial transactions, day to day business operations and purchase and sale of businesses and business assets. Brian counsels a various array of construction clients in general contract and subcontract review to the placement of mechanics liens in the construction industry. Brian joined Trigilio, Stephenson & Dattilo, P.L.L. in February of 2002 and became a partner in January of 2010.
State Bar of Ohio, 2001
U.S. District Court for the Northern District of Ohio, 2002
Youngstown State University, B.A., 1998
Thomas M. Cooley Law School, J.D., 2001
Ohio State Bar Association, 2001
Lorain County Bar Association, 2002
Welcome to Trigilio, Stephenson & Dattilo, P.L.L.
Compassionate Support Backed by Decades of Experience